News stories from Krakow, Poland.
New City Council, Old Mayor - Local Elections. The incumbent Mayor of Krakow Prof. Jacek Majchrowski got 61.94 percent of votes in the mayoral race runoff on November 4th and thus he has secured his 5th term in office. His opponent, Miss Malgorzata Wassermann, a prominent member of Law and Justice party and a sitting Member of Parliament, scored 38.06 percent. Two weeks earlier the coalition of the centrist Civic Platform party (Platforma Obywatelska - PO), center-left Nowoczesna party, and supporters of the Krakow mayor have secured 23 seats in the 43-strong City Council in local elections on October 21st, 2018. Their main opponents, the right-wing Law and Justice party (Prawo i Sprawiedliwosc – PiS), will have 16 councilors, while the remaining four seats went to a failed mayoral candidate and his three supporters.
The Czartoryski Museum may reopen before 2020. The modernization of The Czartoryski Museum in Krakow is to be completed in the autumn next year, so its long overdue reopening may take place - fingers crossed - in December 2019. For the meantime, Leonardo's Lady with an Ermine will be exhibited in the National Museum's main building at 1, 3 Maja street. The Polish government has bought the entire collections of The Princes Czartoryski Museum from The Princes Czartoryski Foundation on December 29th, 2016.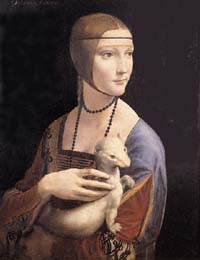 Krakow National Museum Is to Get a New Branch. The National Museum in Krakow will open a brand-new branch to display its collections of the Polish design and architecture, from fashion to furniture to interior decoration. It will be situated in the recently purchased building of Hotel Cracovia, opposite the main hall of the Krakow National Museum. The hotel, completed in 1965, is considered a good example of the Polish 20th-century modernist architecture. As the structure requires conversion and modernization, it will take years to open the new branch of the National Museum. But as early as next May the building is to host the first temporary exhibition.
Krakow Shops To Be Closed on Most Sundays. The Polish parliament has passed a bill which phases in a ban on Sunday shopping. In 2018 most stores in Poland will stay closed on 23 Sundays, namely March 11th, March 18th, April 1st, April 8th, April 15th, April 22nd, May 13th, May 20th, June 10th, June 17th, July 15th, July 22nd, August 12th, August 19th, September 9th, September 16th, September 23rd, October 14th, October 21st, November 11th, November 18th, and December 9th. In 2019 all shops will be open just on the last Sunday each month. Whereas in 2020 and later the Sunday shopping will be allowed only prior to Christmas, Easter, Corpus Christi, and the Assumption festival of August 15th. Some pharmacies and some groceries as well as bakeries, flower shops, and all gas stations can stay open every Sunday.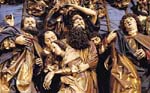 Stoss' masterwork stripped, piece by piece. Krakow's Veit Stoss's grand altarpiece in St. Mary church, the world's best medieval sculpture, is undergoing a thorough conservation which requires the temporary removal of its segments. Elements transferred to the restoration workshop are replaced with life-size photos showing the missing parts – cold comfort to visitors eager to see one of the top attractions of Krakow. The renovation of the 42-foot-high and 36-foot-wide masterpiece, which consists of 200 marvelous limewood sculptures, is to last till 2020 or longer and will cost well over three million euro.