Krakow's Triennial Festival of Graphic Arts
International Print Triennial in Krakow (Miedzynarodowe Triennale Grafiki in Polish, abbreviation MTG) remains one of most important events for the world's graphic arts. Its scope covers traditional techniques such as woodcut or copperplate engraving as well as modern methods, from serigraphy to digital prints. The International Print Triennial is organized in Krakow every third year and consists of a contest open to artists from all over the world plus a series of exhibitions. The main show takes place in Krakow and it displays the best entries for the competition including all award-winning works. Other exhibits happen both in Krakow and in other Polish cities.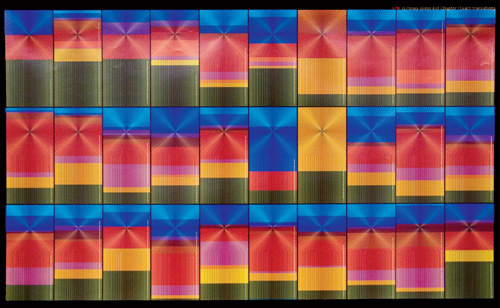 International Print Triennial in Krakow 2006, LPK Chapter I: Exact Translations by Germany's Eugenia
Gortchakova (Award of the Rector of the Katowice Academy of Fine Arts)
Immersed in Images - the Main Exhibition of International Print Triennial - Krakow 2018.
Venue: Bunkier Sztuki art gallery, 3a Plac Szczepanski square at Planty gardens.
Open from July 7th through Agust 26th, 2018. The show features 257 works by 115 artists representing 30 countries.
Krakow Culture
It is most important in this city.
---
---
Yearly Cultural Events in Krakow
---