It may concern you: watch out for developments which change things in Krakow.
---
Heat hazard.
Every summer heatwaves hit Krakow time and again so take care to take the usual precautions. At the same time don't drink water from pumps in the central square as tourist often do: it's fresh and cold but it's unfit for drinking and can make you sick. Whereas the Krakow tap water is drinkable, the pumps draw untreated water from wells beneath the square which may be easily contaminated.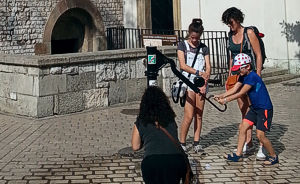 ---
Mobility woes.
Road works have paralyzed central Krakow. Most notably the closure of vital intersection - streets Westerplatte, Pawia, Lubicz, and Basztowa - next to the Krakow Glowny central train station plays havoc with public transport in the city. And it may be only worse till September at least.
---
Lady with an Ermine moved to the National Museum.
From May 19th, 2017 until the reopening of the Czartoryski Museum Lady with an Ermine, Leonardo's marvelous portrait of Cecilia Gallerani, is to be displayed in the main building of the National Museum in Krakow at 1, 3 Maja street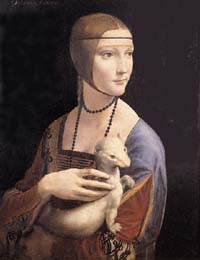 ---
Saint Mary's altar incomplete.
Veit Stoss's altarpiece of the high altar in the Basilica of Saint Mary (Bazylika Mariacka), one of the world's best Gothic masterpieces, is undergoing an extensive conservation, which requires the temporary removal of its segments. Elements transferred to the restoration workshop are replaced with life-size photos showing the missing parts. The renovation is to last till 2020 or longer.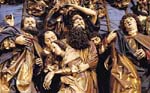 ---
The Czartoryski Museum closed.
Officially, the Czartoryski Museum in Krakow will stay closed for renovation and modernization through 2019.
---