Krakow blog for visitors and residents.
Click here to write your contribution to our Krakow blog.
Authors of the entries to the Krakow Forum take full responsibility for their content. The following does not necessarily represent opinions of the Krakow Info editors.
---
Krakow alert: Precautions against coronavirus in place: non-EU nationals cannot freely enter Poland, eateries, nightspots, hotels, and shopping galleries stay closed as well as sports facilities, theaters, cinemas, museums and most tourist attractions. Events and other gatherings cancelled. Social distancing 1.5 metre plus indoor and outdoor face covering are mandatory.
---
Step by step back to almost normal.
/2021-05-01/ With significantly fewer new cases of COVID-19 in Poland and progress in vaccination, the Polish government has announced its plans as regards easing the restrictions and precautions against the pandemic. On May 4th, 2021 shopping malls and museums may reopen. Hotels will be able to accommodate tourists from May 8th. From May 15th face-covering won't be mandatory in the open air and alfresco eateries will be allowed to reopen, ditto open-air cinemas and theaters. Indoor eating out as well as roofed cinemas, theaters, concert venues, etc. will return on May 29th. Also sports facilities are to be made available in stages over May.
Mark
---
Easing not before April 18th.
/2021-04-07/ Polish authorities have decided that anti-COVID restrictions introduced on March 20th are to stay in place till April 16th, possibly longer.
Kasia
---
All-sweeping precautions against COVID-19 are back.
/2021-03-20/ A return to near normality has proved short-lived. In a bid to stem the new rise of of COVID-19 cases, Poland government has again ordered a temporary closure of cultural venues and institutions, museums, restaurants, cinemas, coffee shops, pubs, clubs, schools, universities, shopping centers, sport and fitness facilities etc. It has also banned all events and other gatherings. The restrictions are to stay in place to April 9th, 2021, if not longer.
Mark
---
Back to almost normal.
/2021-02-12/ Since new COVID-19 cases have plateaued at relatively low daily numbers in Poland, the government eased again many of everyday restrictions. And thus, from February 12th, 2021 hotels and other lodgings in Krakow may accommodate guests. Theaters, cinemas, and operas as well as tourists attractions reopened though with limits for visitors per floor area and facial masking, social distance mandatory. Also live concerts are back and people may enjoy sports facilities such as swimming pools, tennis courts, and ski slopes. To disappointment of many restaurants, coffee shops, etc. still can't cater for customers on the premises, being restricted to serving solely takeaways, while pubs and bars as well as nightclubs stay closed.
Mark
---
Stoss' masterpiece shines like new after renovation.
/2021-02-06/ Veit Stoss' grand altarpiece in Krakow's St. Mary church, the world's best medieval sculpture has undergone a thorough conservation. The 42-foot-high and 36-foot-wide structure, which consists of 200 marvelous limewood sculptures, was dismantled, its parts transferred to the restoration workshop, cleaned, examined, documented, restored to the original state, conserved, and reassembled, The renovation works took five years and cost an equivalent of over four million euro.
Muse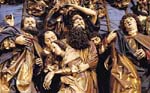 ---
Buses, trams more expensive now.
/2021-02-03/ Rise, rise! From February 1st, 2021 bus and tram tickets cost more across Krakow public transport. A one-way ticket for a municipal bus or a streetcar is 6 zloty instead of 4.6 PLN. A 20-minutes ticket, which allows for changing lines, costs 4 zloty (PLN) and its 60-minutes equivalent is 6 zlotys, while a 90-minute ticket has been priced at 8 zlotys. The price of unlimited-travel passes for all municipal buses and streetcars have been set at 22 zloty for a 24-hour ticket. The 48-hour passes and the 72-hour passes cost 35 PLN and 50 PLN respectively. A seven-day unlimited-travel ticket costs 68 zlotys.
Kasia
---
Museums reopen and big shopping is back again.
/2021-02-01/ As the number of new confirmed cases of COVID-19 has been falling throughout Poland for weeks, the government has allowed museums and shopping malls to reopen on February 1st, 2020, with limits for visitors per floor area and facial masking, social distance mandatory.
Mark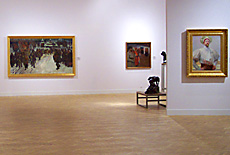 ---
Rapid COVID tests at the Krakow Airport.
/2021-01-27/ Rapid COVID-19 tests for viral antigens are available at the Krakow Airport of Balice. The test costs 200 PLN, an equivalent of roughly 44 euro, and one needs to wait about twenty minutes for the result. At present the Dutch government requires such tests for passengers flying to The Netherlands but some other countries may follow suit soon.
Barbara
---
Tour de Pologne race in Krakow in mid August 2021.
/2021-01-25/ This year's Tour de Pologne multi-stage bicycle race is scheduled to end in Krakow on August 15th, 2021. The 78th edition of Poland's equivalent of Tour de France, Italy's Giro d'Italia and Spain's Vuelta a Espana will start on August 9th with its route meandering through the southern Poland.
Thoma
---
Less restrictions not before the end of January.
/2021-01-15/ As the numbers of new confirmed cases of COVID-19 are significantly down throughout Poland and particularly in the Krakow region, a loosening of the more restrictive precautions against the spreading of the virus are expected in early February. For the time being, not only all live events and other gatherings are banned but also most stores at shopping centers stay closed while eateries are allowed to serve only takeaways.
Kasia
---
Big shopping is back, also this Sunday and the next.
/2020-12-10/ Seeing the falling number of new confirmed cases of COVID-19 throughout Poland, the government has allowed shopping malls to reopen on November 28, 2020, though with limits for customers per shop floor area and facial masking mandatory. So expect people queuing at entrance of popular shops, notably on the two shopping Sundays prior to Christmas, that is on December 13th and December 20th.
Mark
---
No New Year's alfresco concert this year.
/2020-11-23/ The traditional New Year's open-air concert in the central square of Krakow on the night of December 31st is cancelled this year 2020 as yet another precaution against the spreading of COVID-19 pandemic.
Muse
---
Krakow Nativity scenes parade cancelled in 2020.
/2020-11-16/ Krakow szopki parade has been cancelled in 2020 due to precautions against the spreading of COVID-19 pandemic. The traditional parade of colorful Nativity scenes usually takes place in the Rynek Glowny central square on the first Thursday of December.
Barbara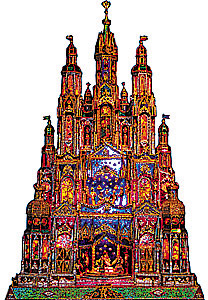 ---
No Christmas market in 2020.
/2020-11-09/ After much procrastination the Christmas market in Krakow has been eventually cancelled in 2020 as the Polish government introduced new sweeping precautions against the COVID-19 pandemic.
Mark

---
Free concerts of organ music.
/2020-11-01/ The 17th edition of the Organ All Souls International Festival takes place this year from November 1st through November 9th, 2020. Nine days and seven recitals and concerts of organ music, each of them at one of the historic churches of Krakow. Free admission to all events.
Muse
---
Krakow All Souls Jazz Festival in 2020.
/2020-10-21/ The 65th All Souls Krakow jazz festival (Krakowskie Zaduszki Jazzowe) has been reduced to just five live concerts over three days, that is three concerts on Thursday, October 29th, and one concert on Friday, October 30th and on Saturday, October 31st. This year's edition of Europe's oldest jazz festival is devoid of traditional Jazz Holy Mass in the face of the COVID-19 pandemic.
Thoma
---
Krakow Composer Festival: free and very modern music.
/2020-10-05/ The 32nd International Krakow Composer Festival goes on from October 17th through October 25th, 2020 with free admission for all festival events. Every day one concert features contemporary classical music till October 22nd plus one more concert of electronic music in scheduled for Sunday, October 25th.
Muse
---
Saint Michael market of late September.
/2020-09-16/ Krakow's Saint Michael market starts in Maly Rynek square, one block east from the Rynek Glowny central square, this Friday, September 18th to continue through Sunday, September 27th, 2020. Stalls will sell the village arts and crafts from sculpture to cloths to pottery and glassware. Also traditional foods such as breads, cheeses, cured meats, and sweets to be available plus local craftsmen will demonstrate their skills.
Kasia
---
Krakow Filharmonia concert hall reopens.
/2020-09-09/ The centrally situated Filharmonia Krakowska concert hall at 1 Zwierzyniecka street, home to the Krakow Philharmonics, is ready for reopening after a prolonged refurbishment. The ticket office opens on September 15th, 2020 and the first concert is planned for Saturday, September 26th (Granat & Kreda piano duo playing tangos by Astor Piazzolla and Carlos Guastavino).
Barbara
---
Street theater festival these days.
/2020-09-03/ The 33rd ULICA International Street Theatre Festival in Krakow takes place from Friday, September 4th through Sunday, September 6th with free alfresco performances in the city's squares. The Rynek Glowny central square remains the main venue but some show are planned in Rynek Podgorski square and Aleja Roz square.
Thoma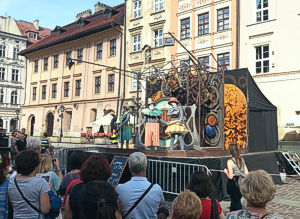 ---
New opera season in Krakow starts in mid-September.
/2020-01-01/ Opening of the Krakow Opera new season falls on Saturday, September 12th 2020 with an open-air concert of operatic music in the garden of the Archeology Museum at 3 Senacka street. On September 17th, 2020 the Krakow Opera company stages Vincenzo Bellini's 'Norma' in its opera house at 48 Lubicz street.
Muse
---
Folk Art Fair in Krakow, August 8 - 25.
/2020-08-14/ The 44th Cepelia Folk Art Fair in Krakow goes on in Rynek Glowny central square from Thursday, August 13th through Sunday August 23th, 2020. Rows of stalls sell varied traditional village crafts and arts including embroidery, pottery, woodcarving, painting, iron, metalwork, etc. Plus a number of special attractions and entertainments are planned such as gigs by acts performing traditional village tunes and songs. Admission is free.
Kasia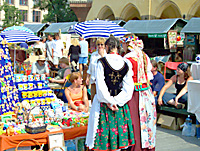 ---
The late August classical music.
/2020-08-03/ The program of this year's 45th Music in Old Cracow Festival consists of 17 live concerts in as many days, i.e. one event every night. In 2020 Krakow's time-honored festival of classical music goes on as usual from August 15th through August 31st. The historic churches of Krakow and the city's other architectural monuments serve as the venues for almost all concerts.
Kasia
---
Festival of the Polish Classical Music this August.
/2020-07-29/ The 16th Festival of Polish Music in Krakow is to last just four days from Thursday August 6th through Sunday August 9th, 2020. Its program consists of three concerts and one recital filled with classical music by Polish composers, performed by recognized artists, ensembles, and orchestras in Krakow historic buildings.
Muse
---
Krakow tourist attractions are back.
/2020-07-24/ Practically all tourist attractions of Krakow have been reopened till now, including the site of the Nazi death camp in Auschwitz and the Wieliczka Salt Mine. As precautions against COVID-19 covering mouth and nose indoors and keeping distance of two metres outdoors remain mandatory everywhere.
Barbara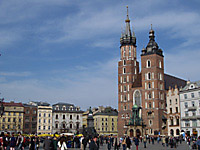 ---
2020 Summer Jazz Festival goes live in Krakow.
/2020-07-10/ The 25th Summer Jazz Festival in Krakow consists of live concerts taking place from July 3rd through August 15th, 2020. As usual, the principal venue is Piwnica Pod Baranami cellar club at 27 Rynek Glowny (Grand Square) where jazz concerts are scheduled every night at 9 pm from July 4th through July 30th. The New Orleans Sunday falls on August 9th with Krakow's jazzmen playing traditional jazz at pavement cafes of the Rynek Glowny central square from noon to 4 pm.
Muse
---
EU nationals welcome to Poland.
/2020-06-12/ From tomorrow Saturday, June 13th the EU nationals can freely travel to Poland again though they also, like Polish citizens, are required to keep a two-metre social distance and cover faces indoors. International flights may resume on June 17th, 2020.
Mark
---
Few restrictions for Poles.
/2020-06-09/ Little has remained of lockdown for the residents of Poland presently. Nightspots stay closed. A social distance of two metres everywhere plus face covering indoors are still mandatory. Schoolchildren and students need to learn online till summer vacations. Gatherings larger than 150 people are banned. And that's practically it. On the other hand, foreign tourists cannot visit Poland and international flights, trains remain suspended.
Mark
---
Lockdown in Poland nearly over.
/2020-05-21/ With eateries open and beauty salons busy, not much of mandatory lockdown remains in place in the service sector in Krakow. Some tourist attractions and some museums stay closed but it's their choice. On the other hand, public entertainment is still off limits with all theaters, music venues, nightspots, cinemas, etc. closed. Also, no spectator sport is available. At the same time social distancing and face covering stay obligatory in public spaces though not when you sit at a restaurant table, fortunately.
Mark
---
Krakow opens slightly more.
/2020-05-04/ After making parks available again and permitting recreational outings somewhat earlier, now the Polish authorities allowed museums, libraries and shopping centers as well as open-air sport facilities to open to the public as long as they provide for social distancing on the premises. Shopping malls have resumed business today but museums will do it in stages. For instance the National Museum in Krakow promises to open its first branch before May 15th and the last one before June 15th. The management of the Wawel Royal Castle have already made accessible courtyards and gardens but exhibitions stay closed for the time being.
Mark
---
Lockdown in place in Poland from March 25, 2020.
/2020-03-24/ To stem the spread of COVID-19 (coronavirus), the government of Poland has introduced today its version of lockdown throughout the country, in force from March 25th to April 11th. People are expected to stay at home when they don't work. They may go out to work, to help the elderly and family members, and to do essential shopping such as food, medicines, and hygiene products. Except for families, only two people may get together at a time.
Mark
---
2020 Krakow Easter festivals of music cancelled.
/2020-03-21/ This year the Misteria Paschalia Krakow Easter festival of classical music planned for Holy Week was cancelled given the danger of COVID-19 epidemic. The same applies to the Ludwig van Beethoven Easter Festival and its concerts both in Warsaw and Krakow.
Thoma
---
No Easter market this year in Krakow.
/2020-03-19/ This year the Easter market in Krakow, originally planned for April 3rd through 13th, 2020 in the Rynek Glowny central square, will not take place. It has been cancelled in compliance with Poland's sweeping precautions against the spread of coronavirus.
Kasia
---
All-sweeping precautions against coronavirus.
/2020-03-14/ In a bid to prevent an epidemic of COVID-19 (coronavirus), Poland government has ordered a temporary closure of cultural venues and institutions, museums, restaurants, cinemas, coffee shops, pubs, clubs, schools, universities, shopping centers, sport and fitness facilities etc. It has also banned all gatherings of fifty people or more. Plus foreign travelers are not allowed to enter Poland for the time being with international air, train, and bus connections suspended.
To date there has been just 84 confirmed cases of the COVID-19 disease in the whole country and only one of them in Krakow.
Mark
---
Sweeping precautions against coronavirus.
/2020-03-11/ The Polish government has decided today to close all cultural venues, museums, theaters, cinemas, etc., initially till March 25th, 2020 as well as schools to prevent an outbreak of COVID-19 (coronavirus). Also many tourist sites stay off limits to visitors for the time being, including Auschwitz. Seeing that in the entire Poland only 25 cases of the disease have been confirmed to date (just one of them in Krakow), come considered the measures to be an overkill, some think them adequate, some think that, under the circumstances, it's better to overreact than underperform.
Mark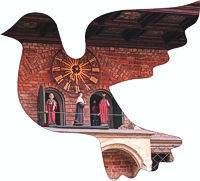 ---
The first case of coronavirus confirmed in Krakow.
/2020-03-09/ The first and thus far the only case of COVID-19 disease has been confirmed in Krakow today, March 9th, 2020. The patient, who freshly arrived from Italy, was duly quarantined. In anticipation of possible further cases a wide range of precautions are taken including the cancellation of events with mass audiences.
Mark
---
No trace of coronavirus in Krakow yet.
/2020-03-07/ Thus far Krakow and the entire Malopolska region of Poland seems free of coronavirus which scares humankind right now. Not a single case of COVID-19 disease has been confirmed in the city to date. Sure, it may be only a matter of time so the authorities, institutions, the medical profession, etc. are already high on alert.
Mark
---
Easter market this year in Krakow.
/2020-03-06/ In 2020 the Easter market in Krakow starts in the city's central square on Friday, April 3rd and it will continue through Monday, April 13th. Expect a wide range of traditional Easter decorations plus varied foods and village handicrafts to be on sale.
Kasia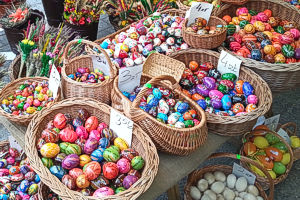 ---
Sweet Tooth Thursday.
/2020-02-17/ This year the Fat Thursday feast, Tlusty Czwartek in Polish, Poland's traditional day of sugary overeating, falls on February 20th, i.e. this week. So this Thursday don't forget to buy paczki, the local incarnation of donuts, a must-eat in Krakow on that day. It marks the start of Ostatki, that is the last week of carnival in Krakow.
Thomas
---
World Press Photo on show in Krakow now.
/2020-02-12/ Exhibition "World Press Photo 2019" takes place in Nowohuckie Centrum Kultury culture centre at 232 al. Jana Pawla II from February 7th through March 1st, 2020. It's open every day 11 am to 7 pm. The show features blow-ups selected from 78,000-plus pictures entered for the 62nd edition of the venerable photojournalism contest last year. Some images on display are nasty and organizers discourage minors from visiting the exhibition. A regular admission fee is 10 zlotys (PLN).
Kasia
---
Shanties festival in Krakow this February.
/2020-02-07/ This year the 39th edition of Shanties Krakow festival of sailor songs takes place from Thursday, February 20th through Sunday, February 23rd 2020. The main festival venue is Kijow.Centrum playhouse at 34 Slowackiego avenue. An open-air free concert in Rynek Glowny central square starts at 2 pm on Saturday, February 22nd.
Muse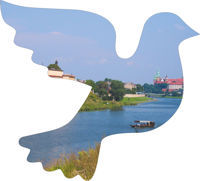 ---
Festival of the 20th-century classical music this March.
/2020-02-04/ Classical music festival Szymanowski/Poland/World takes place in Krakow March 24 thru March 28, 2020. Its program consists of five concerts, one per night, filled with music by Karol Szymanowski and his contemporaries such as Maurice Ravel, Cesar Franck, Arthur Honegger, Francis Poulenc, and Camille Saint-Saens. The festival is organized by the Krakow Philharmonics.
Barbara
---
Late January flying pains.
/2020-01-25/ Planning arrival at or departure from the Krakow Airport on January 25 or 26 or 27 or 28? The authorities warn that it may be difficult to get to the airport or leave it these days for reasons of security. As the 75th anniversary of the liberation of the Auschwitz Nazi death camp falls on January 27th, 2020 the arrival of many high-ranking officials are expected and most will fly to Krakow and stay in the city overnight while travelling to Oswiecim by road on the day of commemoration. If you are an ordinary passenger, it's advisable to take it into account and give yourself extra time when planning your journey.
Mark
---
Opera Rara 2020 festival in January & February.
/2020-01-11/ This year's edition of Krakow festival Opera Rara starts on January 23rd to end on February 14th, 2020. Its program consists of 19 operatic (more or less) shows of 6 works, namely G. Rossini's Sigismondo, Udo Zimmermann's Weisse Rose, Katarzyna Glowacka's opera-performance Unknown, I Live With You, Richard Strauss's Enoch Arden, Il ballo delle Ingrate with music by Claudio Monteverdi and Teonika Rozynek, and Antonin Dvorak's Vanda. The organizers have managed to line up a number of top European soloists and ensembles.
Muse
---
Little Sunday shopping in 2020.
/2020-01-03/ This year all shops in Krakow and the rest of Poland will open on few Sundays, namely January 26, April 5, April 26, June 28, August 30, December 13, and December 20. Some pharmacies and some groceries as well as bakeries, flower shops, and all gas stations can stay open every Sunday.
Mark
---