Help us create the Krakow blog !
Puzzled? Delighted? Angry? Whatever you feel about Krakow, share it with us and the world.
You may air your thoughts on Krakow Forum, the Krakow-watching web log. And most welcome is advice for other Krakow visitors and residents.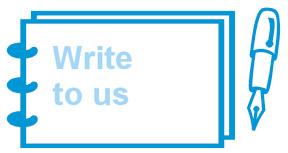 The editors may reject contributions with little or no reference to Krakow. Also, they have the right to edit any writing that seems too long to them. And we'll do our best to prevent
* obscene content
* offensive language
* advertising
* unintelligible text
* misinformation
* unsolicited links
All submissions are subject to editorial oversight before publication.
Look up Krakow events, updates, and whatever goes on in the city.
News
Updates on upcoming events.
---
Communication tips
How to get and stay in touch when in Krakow.
Safety tips
How to be on the safe side in Krakow.
Transport tips
How to move around in Krakow.
Health tips
How to stay healthy in Krakow.
Tips on manners
What does it mean to have good manners in Krakow.